Kıdemli Üye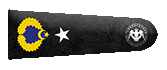 Benoit Sokal Sinking Island -
09-01-2008, 11:26

Sinking Island is a new adventure game planned to be released by Microids this fall.
This is the first part of a trilogy developed by White Birds Productions.
Its action is placed on a tropical paradise island, Sagorah, which is sinking slowly. In parallel, a crime is committed at a hotel on the island, where 82 years old American millionaire Walter Jones is found dead next to a massive Art Deco massive tower at which he had worked at dreaming it will become an elite gateway for international jet-setters.
You will have the role of detective Jack Norm, former federal agent, who is searching to discover the murderer and it's mobile.
Things must go fast because the clues are sinking together with the island.
The clues found at the murder scene are his wheelchair abandoned at the edge of the cliff and several scratches on his face one of which seems to have been made by a woman.
Among the ten people present on the island during the murder were also the heirs to his enormous fortune.You will store all the clues in the Personal Police Assistant, where will be also updates about the 10 suspects and an interface for matching finger- and foot-prints.
You will also be able to review the data at any time.
There are 2 game modes available.
Race against time Mode when you as Jack have to finish the missions in time, and Adventure Mode, when you don't have any time limit and can fully immerse yourselves in the beautiful environments.
Now a little more information for you.
White Birds Productions is founded by Benoît Sokal, Olivier Fontenay, Jean-Philippe Messian and Michel Bams in August 2003, and is specialized in adventure games and concentrated on content and graphics.
Microids is the publisher of the game and is known as a French company which develops, edits and distributes video games since 1985, and publishes since 1995, being lead by President Elliot Grassiano.
Sinking Island is described as a point-and-click third-person game with an illustrated realism graphic style.
System Requirements:
- Windows XP / Vista
- DirectX 9.0c
- 1.5 GHz Pentium III, AMD Athlon, or equivalent
- 512 MB RAM
- Video Card 64MB compatible DirectX 9.0c
- Audio Card compatible DirectX 9.0c
- CD-ROM/DVD-ROM 4x
- 3 GB HD Space
Code:
https://tik.lat/csjZw
https://tik.lat/yfjVR
https://tik.lat/nCoLn
https://tik.lat/evhkB
https://tik.lat/GAZID
https://tik.lat/PMaek
https://tik.lat/zi3Uz
https://tik.lat/mJ1Rn
https://tik.lat/izucs
https://tik.lat/A16Sm
https://tik.lat/YSaTW
https://tik.lat/ZjHIC
https://tik.lat/IU4GW
https://tik.lat/AXYgZ
https://tik.lat/FbGGC
https://tik.lat/vOoZk
https://tik.lat/dGfoN
https://tik.lat/WpYfP
https://tik.lat/AbVdg
https://tik.lat/SiTHf
https://tik.lat/DOAEf
https://tik.lat/SjzRP
https://tik.lat/0LO3I
https://tik.lat/HxV2e
https://tik.lat/xGdv7
https://tik.lat/OQNvx
https://tik.lat/TVO9E
https://tik.lat/FPgPT
https://tik.lat/e8xs9
https://tik.lat/EbllV
https://tik.lat/eHoAG
https://tik.lat/sC9U1
https://tik.lat/qzsOu
https://tik.lat/74djO
https://tik.lat/gkliY
https://tik.lat/ZYo7K
https://tik.lat/Q1Joc
https://tik.lat/JxgZ6
https://tik.lat/lnAYa
https://tik.lat/IXxvJ
https://tik.lat/g3VLS
https://tik.lat/AasGg
https://tik.lat/Qh8Jv
https://tik.lat/DOHDN
https://tik.lat/diMpG
https://tik.lat/5ulfg
https://tik.lat/KrX0t
https://tik.lat/lfPG9