Katılımcı Üye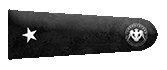 Birbirinden güzel 3D resimler ve yazılar hazırlayabileceğiniz harika bir program. Üstelik içinde yüzlerce efekt barındırıyor.
Create dazzling 3D titles for your videos with BluffTitler DX9. Want to impress your friends and clients with cool 3D titles? But don't want to spend a fortune on professional 3D animation and video titling software? BluffTitler is the easiest way to add spectacular 3D text animations to your photos and videos! Other 3D programs always seemed too hard to learn and too expensive to justify. But thanks to BluffTitler, I can finally create all of the cool animations I only dreamed of before!
Effects that can be created with BluffTitler include:
- golden beveled titles
- blood dripping titles
- JPG textured titles
- MPG textured titles
- slimy titles
- hairy titles
- exploding titles
- reflection mapped titles
- twisted titles
- cartoon shaded titles
- golden glowing titles
- spooky lightened titles
- titles with silver spikes
- jumbling titles
- inverted titles
- bouncing titles
- powerfield emitting titles
- titles with flying hearts
- pumping titles
- plasma backgrounds
- background videos morphing into donuts
- particle effects
- MP3 audio
- morphing JPG pictures
- exploding video backgrounds
- fractal backgrounds
Changelog for v7.6 / 2009-03-16
- New layer type: the container layer
- When editing, the active layer is rendered with a local coordinate system. This can be turned on/off by pressing or by choosing Settings > Show safe Area + Arrows
- The possibility to attach picture, text, EPS and model layers to a sketch layer by choosing submenus of the Layer > Attach Layer menu item
- 2 new sketch layer effects: Attached Layers point Upwards and Attached Layers follow Sketch
- BluffTitler now remembers the view as set in the File > Set Show Resolution... dialog
- New text layer flexibility effects: if the third slider of the Flexibility property is set to -1, the text is animated word based, instead of character based. If the third slider is set to a value lower than -1, the order of the words is random
- Space Width properties in the text and scroller layer
- Transparency property in the scroller layer
- Tab support in the text layer in the Left composition mode
- Standardized order of the properties: all layers use the following order (if available): position, rotation, size, colour, transparency, specularity and end with: explosion, bounds
- All demo shows that come with the installer now have the widescreen (16/9) aspect ratio
- Optimized rendering for realtime applications
- Advanced IPC commands for system integration
Changelog for v7.6.1 / 2009-03-23
Changes since version 7.6:
- New menu item: Layer > Attach Layer > Attach active Layer to a Container...
- New menu item: Layer > Detach active Layer from Container
- bugfix: text layers attached to a container layer can now display dynamic content
- bugfix: property textboxes now correctly update when focused
- bugfix: model layer lighting problem fixed
Changed and removed features:
- When using the Inverted text effect, all characters now have the same height
Size : 8 mb
http://letitbit.net/download/a7bdeb712234/BluffTitler.DX9.7.6.1.rar.html
​