Uzman üye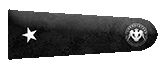 PrimoPDF
=):

Download Now CNET Secure Download
Quick Specs
Version: 5.1.0.2
File size: 7.2MB
Date added: March 17, 2011
Price: Free
Operating system: Windows XP/Vista/7
Total downloads: 25,165,039
Downloads last week: 81,052
Product ranking: #1 in PDF Software
Add to my list
Report a problem
Want it18
Got it6
Had it1
CNET Editors' review
by:
Seth Rosenblatt
on October 08, 2009
PrimoPDF converts just about any file type to a PDF, using the print command from the source program the file was created in. In the latest version, the program comes with desktop icon that you can drag and drop files onto for quick conversion, as well as performance improvements and minor changes throughout the program.
Users can now always save PDFs to the same folder, or opt to choose a new folder for each PDF creation. You can also Append or Overwrite an already existing PDF, and more easily create and edit ******** properties and PDF security from the main PrimoPDF interface. Publisher NitroPDF also claims that the program starts faster, and we did notice that it launched quicker than before--note that this was an empirical judgment, though. Primo's size has been reduced slightly to 7.38MB, and the new drag-and-drop icon also serves as a program launch icon, making it easier to manage the app. The four conversion quality settings have been exposed upfront, too, so you can easily toggle quality settings from Screen to eBook to Print to Prepress. There's a Custom setting, as well.
The conversion process from whatever ******** is on your screen to PDF is quick and efficient. Other features include a password-protection feature that can be used for restricting reading, editing, or printing the PDF. However, trying to create a PDF while the interface was already open resulted in neither a new PDF nor a warning that there had been a failure. The interface also sports an ad for other PDF-related software made by Nitro that takes up half the interface. Those hitches aside, PrimoPDF is an effective tool for quick and casual PDF creation.
Read more:
PrimoPDF - Free software downloads and software reviews - CNET Download.com
PrimoPDF - Free software downloads and software reviews - CNET Download.com